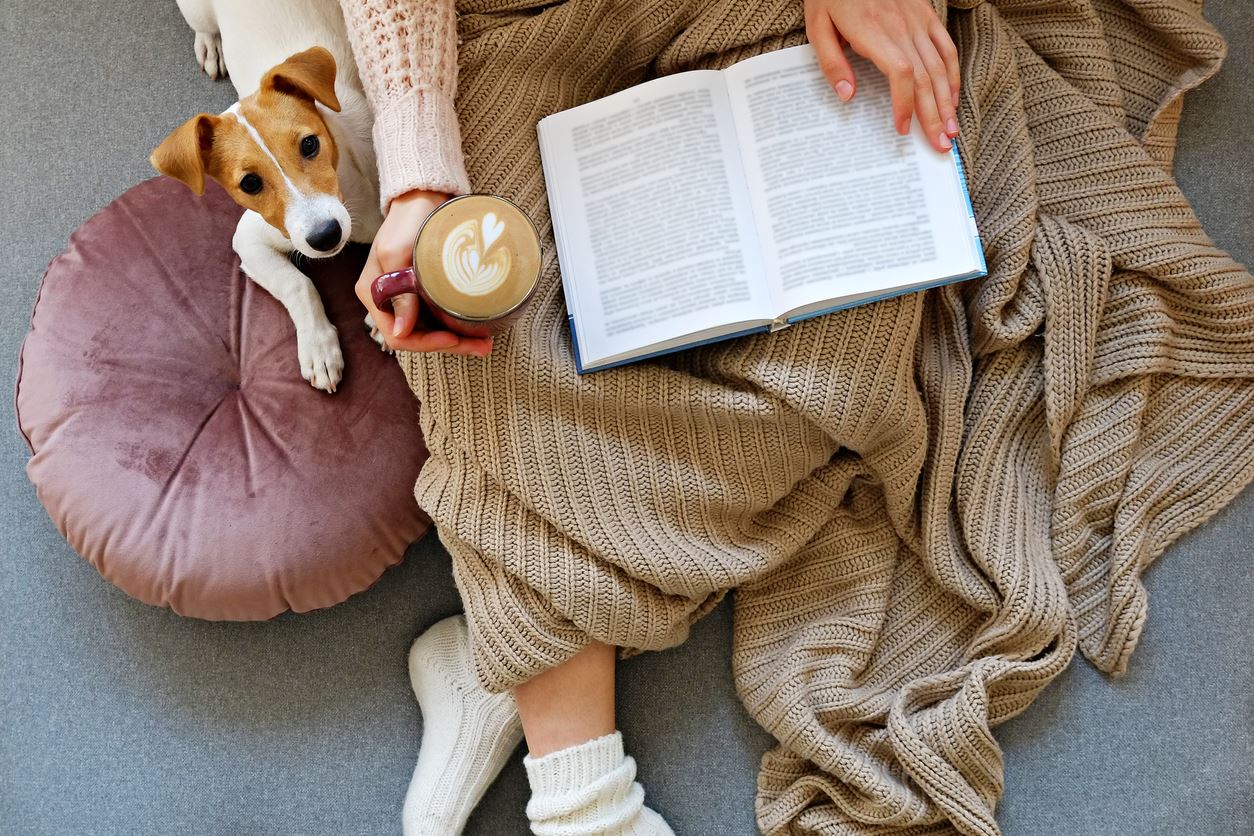 We have officially transitioned from fall weather to winter weather, which means it's time to break out the layers and adjust the thermostat. Along with these steps, we've included a few other heating alternatives to test out this season.
Get Cozy
Blankets, fuzzy socks and onesies, oh my! When the temperatures finally drop, it's time to break out all of the comfy cozy items you own. We'll begin by stressing the importance of good throw blankets. As your home heating experts and friendly interior designers, we're here to remind you that every couch, bed, and comfy chair in your home could probably use a throw blanket.
Blankets are a great way to add some extra personality to the design of your home, but they're also a great accessory for all of the chilly people visiting your home. There's nothing worse than going to a friend's house to watch a movie and realizing there's no blanket to cuddle up in.
Next on the list, fuzzy socks. These are some of the easiest holiday gifts to give to your friends, and we guarantee they will love them. And why not accompany those socks with a cozy onesie?
Go Old Fashioned
There is nothing better than curling up in front of a fireplace on a cold winter night and sipping on a cup of tea or a glass of wine. The fireplace is a key component of the winter aesthetic, and it will also help to keep your home nice and warm for a cheaper price than most other methods.
Before lighting your fireplace for the first time this season, there are a few steps you'll need to take to get it in working order.
Examine the firebox (interior of the fireplace) and look for any cracks or gaps in the lining. IF you can see the steel frame of the box, then you'll need to get it repaired before lighting a fire.
Check for smoke stains. If you see stains on your ceiling, this means that somewhere in your fireplace, there is a leak where smoke is escaping.
Inspect your chimney! This is one of the most important steps, and while you may not want to climb onto your roof to inspect it yourself, it's critical that someone does. According to the National Fire Protection Association, unchecked chimneys account for more than 10,000 residential fires every year.
Find your fire extinguisher. This may seem silly, but if you don't use your fire extinguisher frequently, you may have forgotten where it's stored. Once you locate it, make sure it still works and that you still know how to operate it.
When you finally get to lighting your first fire of the season, make sure you open the flue ahead of time so that all of the smoke that is generated has a place to go (preferably outside of your home). And remember to close the flue once the logs stop smoking in order to keep heat trapped inside and keep your furnace working efficiently.
Space Heater
If the fuzzy socks, cozy blankets, and hot fireplace aren't doing enough to keep you warm, it's time to break out the space heater. Space heaters are great if you're trying to warm up a concentrated area in your home, like under your desk or right in front of the couch.
However, make sure you're operating your space heater safely. Keep these safety tips in mind before operating a space heater:
Never leave a portable heater plugged in when you're not in the room
Read all tags and instructions before turning the heater on
Keep at least 3 feet clear around the space heater
For all of your heating and home comfort questions, don't hesitate to reach out to the professionals at Homer Nine and Sons, Inc.. Visit our website or give us a call to learn more about how our services could be of use to you.