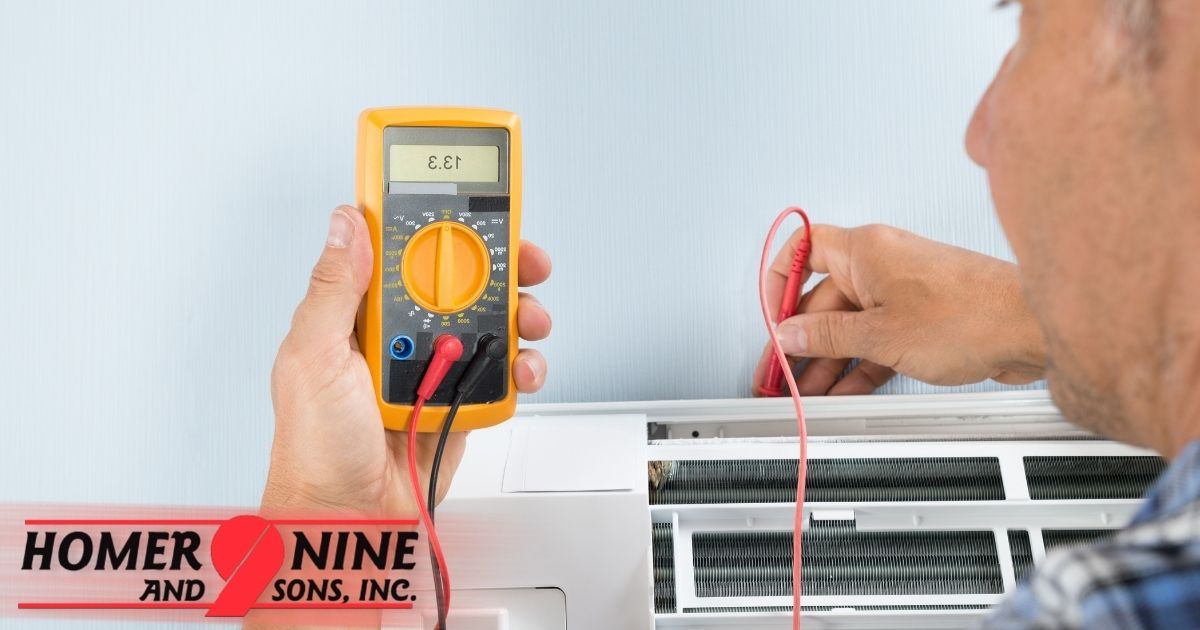 If you're like most people, you probably crank up the AC when the weather starts to get hot. And why not? Air conditioning is a great way to cool down and escape the heat. But have you ever stopped to think about how your AC works? Or what could happen if it's not properly maintained?
In this article we will discuss the importance of spring AC maintenance checks and why they are so crucial for your home or office. We'll also highlight some of the benefits you can expect from having them done!
What are the Benefits of Maintenance?
Saves Money
Who couldn't use more money in their bank account? One of the main reasons why spring AC maintenance checks are so necessary is because they can help you save. A well-maintained AC unit will run more efficiently than one that isn't, which means it won't have to work as hard (and use as much energy) to cool down your home or office. This can lead to lower energy bills each month, which can add up over time!
Improved Efficiency
Not only is regular maintenance a great way to save money but getting your system serviced can also improve the efficiency of your unit. This means that it will cool your home or office more effectively and evenly, providing you with maximum comfort.
Additionally, it can help to extend the life of your AC unit as well as reduce the number of repairs your system needs. The longer your air conditioner lasts, the fewer replacements you need, which means more money staying in your bank account and your pocket. Fewer replacements is also good for the environment as that means there are less cooling systems ending up in the garbage and eventually landfills.
Improved Air Quality
If you suffer from allergies, you'll be happy to know that spring AC maintenance checks can also help alleviate your symptoms. This is because a well-maintained AC unit will circulate clean, filtered air throughout your home or office. This can help reduce the number of allergens and other irritants in the air, making it easier for you to breathe.
How Often Should You Get Maintenance Checks?
So now that we've discussed the benefits of spring AC maintenance checks, you're probably wondering how often you should get them done. The answer will vary depending on the type of AC unit you have and how often it's used. However, most experts recommend getting a check-up at least once a year - preferably in the springtime before the weather gets too hot. This rule also applies to heating units, except you would have them serviced in the fall before the system starts working overtime.
As you can see, there are many good reasons to have spring AC maintenance checks done on your unit. Not only can they save you money and improve efficiency, but they can also help alleviate allergies and extend the life of your AC unit. So if you haven't had a check-up in a while, be sure to contact your local HVAC company and schedule one today!
Who Do I Call?
Any form of HVAC repair or maintenance is always best left to professionals. Without the proper training, you could make matters worse or even risk an injury. HVAC technicians are also trained to provide your air conditioner with the proper care and maintenance it requires.
If you're searching for a reliable AC maintenance company to help keep your unit in tip-top shape, look no further than the experts at Homer Nine and Sons, Inc.! We offer affordable, professional AC maintenance services that will keep your unit running smoothly all season long. Call (724) 241-8698 today or contact us online to schedule a consultation!